It is important for an elderly person to eat a balanced diet, exercise and relax in the fresh air.
Such "Helpers" with this lifestyle can be smart watches and bracelets.
Simplest Fitness Trackers help to inform the seniors about the heart rate, the distance traveled, the number of calories burned, the quality and duration of sleep phases.
These devices notify the owner of the need for physical activity, for example, when he sits for a long time.
They also show the date and time, weather forecast, notifications for incoming calls and messages from a mobile phone, they have an alarm clock and a stopwatch.
There are many smart watches on the market, but  a main target audience of which is young and active people.
But  seniors can also use  fitness trackers and smart watches.
Today , I will tell you about three devices that are suitable for an elderly person.
On sale there are devices specially designed for the elderly.
Why Does an Elderly Person Need a Smart Watch?
Such a gadget is useful to keep up with the time.
But fitness watches are not just an interesting modern toy.
They have many useful features for seniors.
Elderly people have to take care of their health, and those who care for them must constantly be in touch and know where their relatives and wards are.
This is especially important in the following situations:
Cardiovascular pathologies

– in case of a heart attack or stroke, it is necessary to respond as quickly as possible;

Osteoporosis, arthrosis and other similar diseases of the musculoskeletal system

– according to statistics, older people with such diagnoses especially often fall and get seriously injured;

Neurodegenerative diseases

– Alzheimer's disease or senile dementia can cause an elderly person to lose orientation in space, leave home, get lost in a place that at first seems familiar to him/her.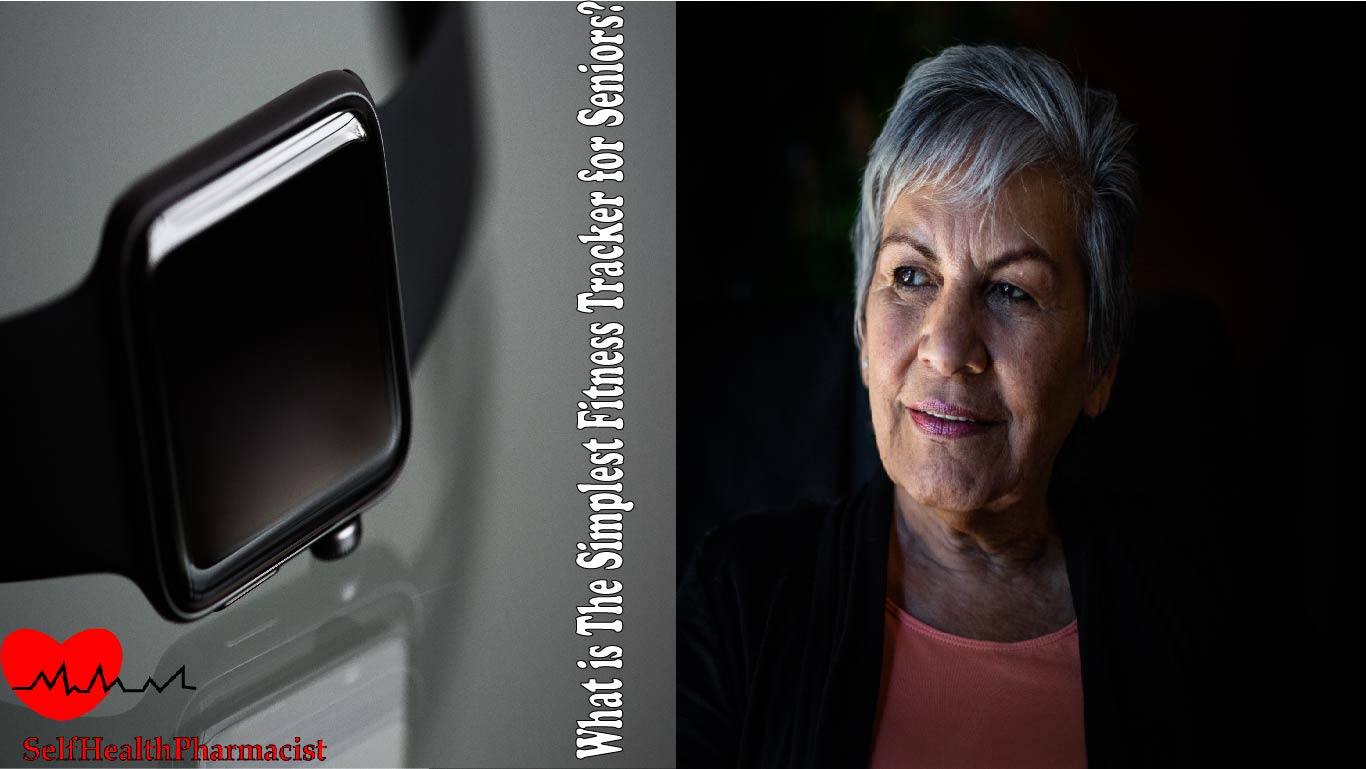 What is The Simplest Fitness Tracker for Seniors?
Xiaomi Mi Band 4
Xiaomi Mi Band 4 is perhaps one of the most famous fitness trackers in the world. It is very good for seniors.
This device is able to track heart rate, physical activity, calories, distance traveled and sleep quality.
A three-axis accelerometer and gyroscope analyze physical activity 24 hours a day.
The bracelet also has an alarm clock, the slight vibration of which will help you wake up in the morning.
Xiaomi Mi Band 4 has an AMOLED color touch screen with backlight and battery indicator. The glass is scratch resistant.
The case of the bracelet is waterproof – you can take a shower or swim with it. The replaceable strap is made of lightweight silicone, the clasp is comfortable.
The free Mi Fit app is available for Android and iOS. When connected to a smartphone, the bracelet displays notifications of applications, incoming calls and messages.
Pros: 15 days without recharging, combination of functionality, price and quality.
Cons: relatively small display – 0.95 inches.
Beurer AS81
The main functions of the device are a pedometer and physical activity tracking.
The bracelet has a simple and modern design: a touch-sensitive monochrome OLED display with backlight and large numbers, a soft silicone strap with adjustable length. The case is resistant to rain and splashes.
All functions are only available via the free Beurer HealthManager app for Android or iOS on a smartphone.
In it, you can count the duration of active activities, calories burned, "monitor" sleep and fat burning.
You can also set different goals, such as walking a certain number of steps.
In standby mode, the display shows the current time in large size. There is an alarm clock.
Pros: works up to two weeks on a single charge, affordable price.
Cons: you can not measure the pulse.
Sigma ID.GO Heart Rate Fitness Tracker
Sigma ID.GO is a sports watch with a chest heart rate monitor.
They are developed by the German company Sigma Sport, which specializes in the production of sports electronic equipment.
An analog heart rate sensor can be worn on the chest and track heart rate data in real time – with ECG accuracy. The watch has a built-in stopwatch, the accuracy of which is tenths of a second.
The design of the watch is classic: the display is large and monochrome, with large numbers; the strap is silicone and smooth, adjustable in length.
You can control the device with a single multi-function key.
The watch is waterproof – you can dive with it to a depth of one meter for about 30 minutes, but you cannot press the control key underwater.
In standby mode, the display shows the time.
Pros: Accuracy, good value for money.
Cons: no pedometer.
Features and Benefits of Smart Watches for Seniors
Smart watches that can be used by the elderly have a number of important advantages.
Unlike a phone, they are always on hand, and you do not need to look for them to contact relatives or a doctor.
Smart watches are easy to use.
There are many straps for such gadgets on sale, of different colors and made of different materials.
This allows you to select the appropriate option.
Typically, a smart watch battery provides several days of operation without recharging.
Also, smartwatches have a strong case, and many models are also waterproof. Even if the owner drops them in the water while washing their hands, or forgets to take them off before taking a shower, nothing bad will happen.
But when choosing, you should pay attention to this characteristic.
Bright and large dial, usually colored. It clearly shows the time and it is easy to read a text message or make out the number of the person who is calling on the phone.

Choose a device that is not overloaded with unnecessary functions;
Final Words
Smartwatches  for elderly give them  the ability to call for help, and help caregivers to respond quickly and find the elderly if they need to search.
Here are 3 simplest models of watches and bracelets for the elderly:
Xiaomi Mi Band 4 will measure the pulse on the wrist, show the distance traveled, and monitor the quality of sleep.

Beurer AS81 is a budget model with built-in vibration, it can count the number of steps and calories.

Sigma ID.GO will show the exact heart rate in real time, controlled by one key.
FAQ
What Is the Difference Between Expensive Fitness Trackers and Cheap Ones?
Inexpensive models are usually produced in a plastic or aluminum case.
Premium watches are made from ceramic, titanium or stainless steel.
Plastic cases are lightweight, but they are more prone to scratches.
Ceramics is devoid of this drawback, however, it is much more expensive, and it can also crack under strong impacts.
What is the Difference Between a Fitness Bracelet and a Smart Watch?
The fitness bracelet does not have a standalone operating system, only a special microcode.
The system works only in conjunction with a phone, while a smart watch can completely replace a smartphone. The lack of an OS affects the functionality of gadgets.