The word tinnitus comes from the Latin tinnire, "to tinkle," but tinnitus can sound more like a hum, hiss, chirp, or thin squeak.
About 40% of adults periodically hear tinnitus.
About 8% suffer from it often or constantly.
For 1% of people, tinnitus is a serious problem that interferes with a normal life.
It almost never affects children and very often elderly people with hearing loss.
This noise is not associated with external sounds and is "heard" better in silence than with external noise. Tinnitus lasts for a long time (more than 5 minutes) and should be distinguished from a short, transient sound that lasts a few seconds or occurs after a strong sound stimulus.
Such noise is in no way connected with the mechanical processes occurring in the ear, its cause is in the nerve cells.
Today let's understand how to relieve tinnitus...
Should I listen to music if I have tinnitus?
It is allowed to listen to Music when you have tinnitus but try not to increase the sound intensity more than 80 dB.
To understand what kind of volume it is, you can download the sound level meter application to your smartphone and check at what intensity your music sounds.
The duration of listening is also recommended to be reduced to 2-3 hours a day.
One of the most well-known and recognized techniques used in the treatment of tinnitus is music (sound) therapy.
When additional sounds enter the ears, distracting attention, tinnitus becomes less noticeable.
The goal of this type of tinnitus therapy is for you to be able to pay less attention to it, which will provide relief.
In fact, the lack of treatment can lead to a worsening of the condition.
American scientists decided to conduct a scientific study and test whether sound therapy using ordinary background sounds can reduce the symptoms of tinnitus.
The study was divided into two stages:
Water-related background music such as "Shoreline", "Surf on the Beach", "Surf Waves", "Soothing Waves", "Ocean" and "Stream" were used, which were reproduced by the cochlear implant sound processor.
Of the 32 participants in the first round, 30 (93.8%) reported that at least one background sound could be used during therapy if they were able to set their preferred volume. 19 participants (58.4%) considered all six background sounds were acceptable.
14 people took part in the second stage. First, the participants' tinnitus loudness, annoyance, and impact on daily life were determined during a two-week baseline period without sound therapy.
The participants then underwent a brief tinnitus consultation, followed by a five-week period of sound therapy in daily life.
The researchers found that the music and sounds benefited half of the participants in the second stage, the intensity of tinnitus was significantly reduced in terms of such parameters as intrusiveness and loudness.
In addition, this type of therapy was found to be safe and easy to use and did not adversely affect speech perception.
At the same time, the scientists noted that participants perceived sound therapy differently: "We learned from the study that background music reproduced directly by the cochlear implant sound processor is generally acceptable; they do not affect the quality of speech. But the perception, as well as the assessment of the effectiveness and acceptability of background sounds, varies among people."
For example, the perception of each background sound and preferred volume levels varied greatly among the participants.
Three participants experienced an increase in tinnitus and sameness during therapy, and two said their tinnitus got worse.
Why this happens, scientists have yet to understand.
However, the results of previous studies on a similar topic have shown that several factors can potentially enhance the positive healing effect of sound therapy.
These include younger age, and a higher negative impact of tinnitus on their daily lives…
The most important finding from this study, according to the scientists, is that some participants highly appreciated the sense of control they learned from the sound therapy, even when the reduction in tinnitus was not clinically significant.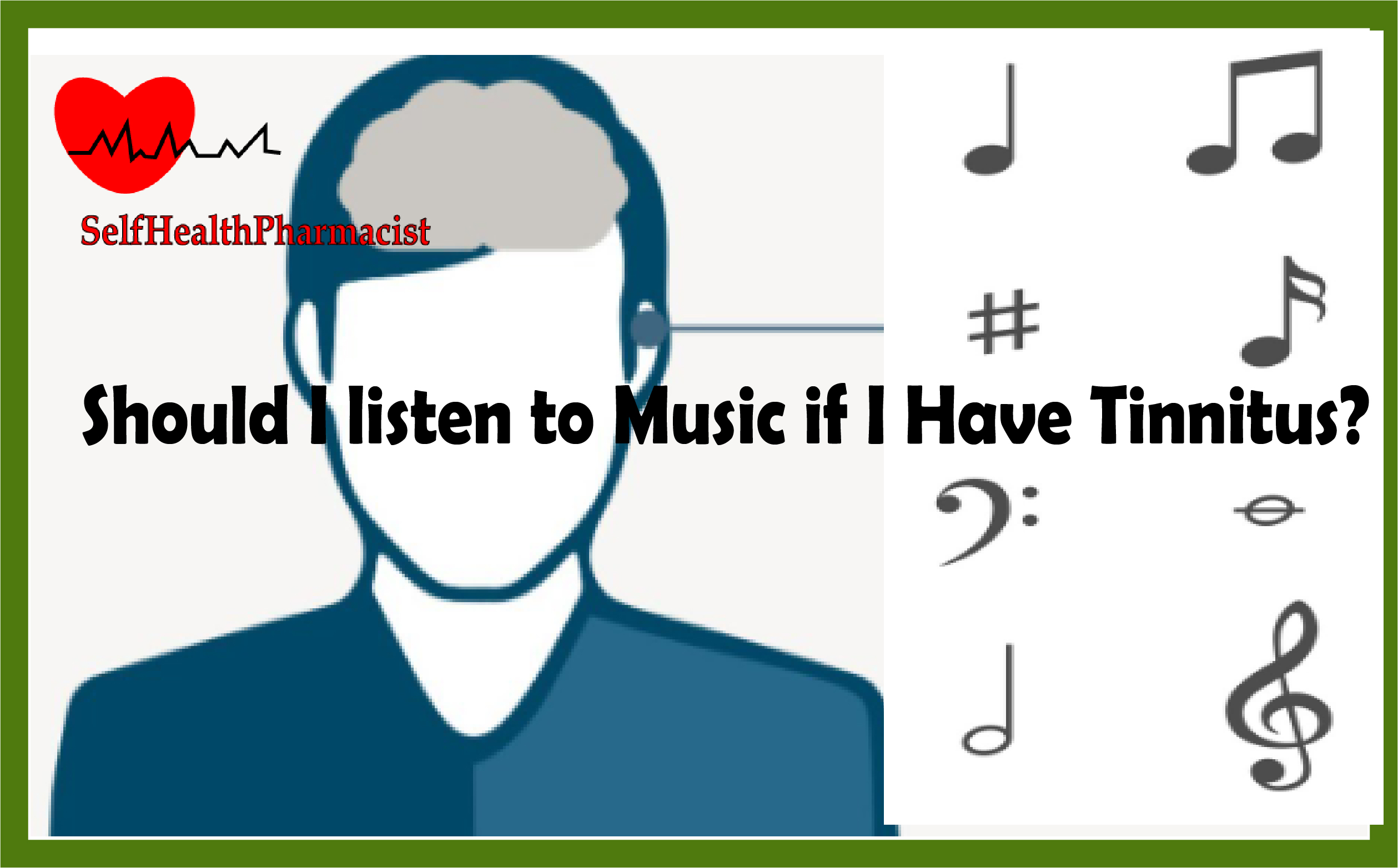 Does Music Make Tinnitus Worse?
Music does not harm you if you have tinnitus. It is safe to listen to music even in the headphones for no more than 20 hours a week at low volume and no more than 4 hours at maximum (97-103 decibels).
Otherwise, after 1-2 years, the manifestation of deafness will begin.
If you don't protect your hearing properly, your hearing loss can worsen, and the tinnitus will get worse over time. Early diagnosis is very important.
You need to start taking measures when you can still hear the sounds around you well.
In addition to treating and preventing further deterioration of the condition, timely action will help prevent the development of disorders, depression and anxiety associated with tinnitus.
What Sound is Best for Tinnitus?
Treatment for Tinnitus includes hearing aids, tinnitus maskers, and other devices.
They can improve hearing loss or mask tinnitus so you can focus on what you need.
Although it may be frustrating for many that there is no one-size-fits-all "cure" for tinnitus, it is similar to diabetes or other chronic conditions.
And although there is no clear solution to the problem, there are treatment options. Once you adjust to living with tinnitus, it will become easier for you to suppress and ignore it.
Any treatment is better than no treatment.
While sleeping, studying or relaxing at home, you can also use simple devices that produce white noise.
If you think that white noise or a tinnitus masker might be effective, check it out: try to suppress your tinnitus with different "home" sounds.
For example, put your ear near an open faucet. If the sound of water drowns out tinnitus, a masker or white noise will be the best solution for you.
If you suffer from nocturnal tinnitus, there are Tinnitus Therapy Pro and Tinnitus Therapy Lite mobile apps available to help relieve it while you sleep.
Applications offer so-called sound maskers (white noise and others), as well as soundtracks developed by doctors lasting 8 hours.
There are other apps and tracks, paid and free, that can make life easier and "mask" tinnitus that occurs day or night.
FAQ
Should I Stop Listening to Music if I Have Tinnitus?
No, music does not harm you if you have tinnitus. It is safe to listen to music even in the headphones for no more than 20 hours a week at low volume and no more than 4 hours at maximum (97-103 decibels).
What Should You Not Do with Tinnitus?
Not allowed to listen to loud music in headphones more than 97 dc.
If you don't protect your hearing properly, your hearing loss can worsen, and the tinnitus will get worse over time. Early diagnosis is very important.
Does Everyone Have Tinnitus in Silence?
Most of the people have tinnitus in silence.
Tinnitus is associated with disturbances in the auditory analyzer and is the result of changes in activity in the fibers of the auditory nerve, most often as a result of changes in the inner ear.
It is believed that in most cases the source of tinnitus is irreversible damage to the outer hair cells of the cochlea.
Can You Go Crazy With Tinnitus?
This condition should not be neglected 100%, otherwise the noise in the ear will get stronger and stronger, to the point that you can go crazy.
It loads a person so much that it does not allow him to fully work, study, and the patient becomes depressed, understanding the hopelessness of the situation.
Which doctor can treat tinnitus?
Since noise in the head is a symptom of ear diseases, as well as neurological pathologies, if an unpleasant symptom appears, you should contact an otolaryngologist or neuropathologist.