Best Baby Sleep applications for parents
Every day, dozens of Baby sleep apps applications appear on App Store and Google Play to make life easier for young parents.
According to your numerous requests, we will tell you about those applications that will help:
Track your baby's feeding and sleep schedule
Understand his comfortable waking time
Graph showing the child's physical activity
Calculate the exact number of hours of sleep your little one gets
Build a regime
This category of apps is called "trackers" or "diaries".
Best baby sleep applications
Sleep baby apps will be great helpers when working with a baby sleep counselor because they allow you to share important information about your baby with doctors, counselors, caregivers, friends and family.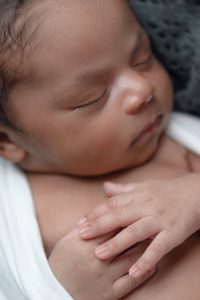 Here we share with you our own rating of diary baby sleep applications. There are free and paid versions in our selection.
Test several options to your liking and share with us what is the most complete and convenient application in your opinion?
https://selfhealthpharmacist.com/sleep-apnea-of-children-why-it-occurs/
1.Baby Connect / Baby Connect (baby magazine)
Highly detailed application, available in multiple languages, developed for Android, iPhone, iPad.
This is the only application that gives access via a browser. If you suddenly lose your phone, the information will still be saved – you can always open your account at www.baby-connect.com using a browser or another phone and access the data.
2.Baby tracker – Best baby sleep applications
A convenient application, in addition to keeping diaries, allows you to add additional information and photos, as well as export data.
The app is available in several languages, including Russian and English. Available for Android and iOS, includes an Apple Watch app.
3.Sprout Toddler Baby Sleep Tracker
Sprout Toddler Baby Sleep Tracker is just one of a whole family of Sprout Toddler apps. Best App according to TIME.COM; Recommended by Consumer Reports.
You can share all the information on Facebook or export to a great eBook. Available in all Languages. Designed for Android and iOS.
"Children's Sleep Journal" is a handy application for mothers who keep track of the baby's waking time and try to establish a regimen.
When the baby has woken up, it is enough to poke at the big button "Woke up", and when he fell asleep – the button "Fell asleep".
Thus, on the "Graph" tab, you can see a visual representation of the sleep rhythm of your baby.
5.Application "Sssprog"
Application "Sssprog" light alarm clock or "Sleep Better" – smart alarm clock.
A great alternative to conventional sound. It will greatly help children from 2 years old to determine the time.
If the light is off, it means it's still night and you need to sleep. And an adult is much safer to wake up from the light than from a sharp sound signal.
For example, if you set the alarm at 8:00 and set the screen to glow with an interval of 30 minutes, then the screen will glow at 7:30, and the main signal will start playing at 8:00.
https://selfhealthpharmacist.com/bone-conduction-headphones-for-tinnitus/
Baby Sleep Quality – Best baby sleep applications
According to research, poor sleep is the most common reason for parents to see a doctor from birth to three years of age.
Why do children sleep so restlessly? In most cases, the reasons why the child is awake are not medical, but behavioral and can be easily corrected in most children without the use of any medication.
Research shows that the quality of sleep for adults and children depends on the level of light, i.e. from the lack of light.
This applies to both sunlight and the light emitted by the screens of computers, smartphones and tablets.
When light hits the retina, it destroys melatonin, the "sleep hormone". It doesn't matter if you turned on the light in the room where you slept for a minute to find a pacifier, or for two hours – it will be more difficult for the baby and mom to fall asleep again after that.
Even if this is not enough argument, imagine how hard it is to make your tiny fidget just close your eyes to sleep.
This is why we darken the room well during the day to create the effect of closed eyes. No picture – nothing to look at, you can sleep.
https://selfhealthpharmacist.com/backpacking-with-sleep-apnea/
Often mothers complain that the baby has confused day and night – he sleeps well during the day and is awake for a long time at night.
It is important to know that children older than 3.5 months cannot confuse day with night. When the day comes, and when the night is prompted by the hormonal system, in particular, the sleep hormone melatonin, which begins to be produced at about the age of 3.5 months.
Usually, children easily get used to sleeping to quiet everyday sounds, but some apartments are too noisy, and some children are more receptive and demanding to sleep conditions.
If your child is drinking in a noisy environment, a dog may bark while sleeping, or you live in a house where noisy neighbors may interfere with your child's sleep, consider using a white noise device.
The monotonous noise of rain, waves, the rustle of the wind will help the baby fall asleep and the mother will be tuned in to a good mood. "White noise", as it were, masks extraneous sounds, making them less harsh and loud against their background.
Overheating is dangerous for babies, the optimal temperature for sleeping is not higher than 20-22 degrees.
The baby's bedroom should be regularly ventilated. It is permissible to use an air conditioner, a model with a "night mode" – with a low noise level, without light indication and with a weaker air flow, is ideal.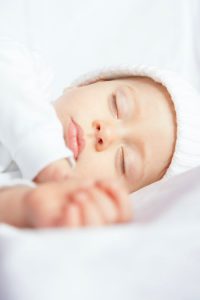 To create a comfortable temperature:
– cool, ventilate the room before bedtime when there is no child in it
– choose cozy and safe sleepwear so that the sleeping baby does not freeze in it
– Please note that blankets are not safe for babies under 2.5 years old. Use seasonal sleeping bags to keep your baby warm. Children also love sleeping in sleeping bags because they create a sense of cocoon and cocoon.
Sleeping Bags For Kids – Best baby sleep applications
The "sleep window" is the moment when the active synthesis of melatonin, the "sleep hormone", begins in the evening. And for almost all children from 3-4 months to 5 years, the "sleep window" is between 18:30 and 20:30.
The "sleep window" is the best moment to start sleeping, it can last from a few minutes to half an hour, depending on the environment in which the baby is.
https://selfhealthpharmacist.com/insomnia/